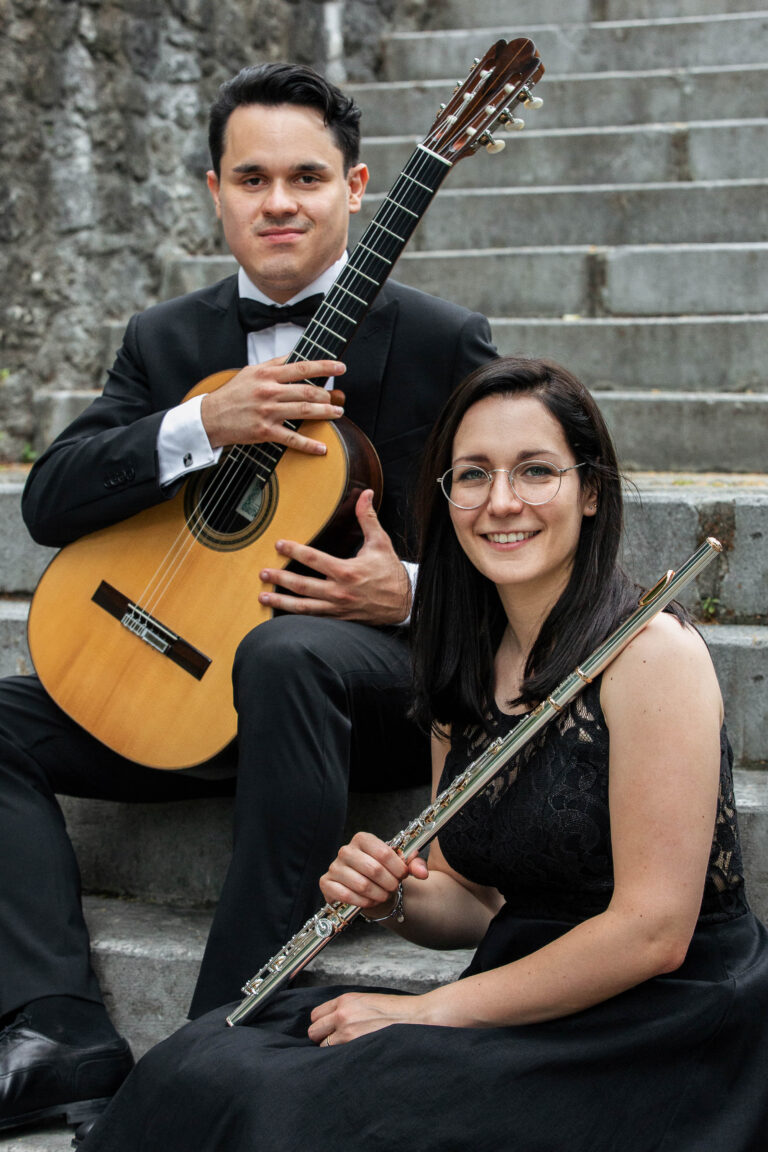 Osian duo was formed in 2016 by the Italian flutist Chiara Boschian Cuch and the Mexican guitarist Eduardo Cervera. Chiara and Eduardo each obtained a First Class Honours Master degree from the "Jacopo Tomadini" Conservatory of Music in Udine, Italy, under the guidance of flutists Giorgio Marcossi, Anna Tirindelli, Angela Camerini, and guitarist Stefano Viola.
They attended masterclasses in chamber music repertoire with maestros Franco Calabretto, Lorenzo Bertoldi, and Stefano Viola. They participated in national and international competitions, obtaining the First prize at the XIV International Competition "Musica Insieme" in Musile di Piave, Venice, the "Diapson d'oro" in Pordenone, and recently the first prize in the 20° International Competition "Altamira Competition 2023 Enrico Mercatali" in Gorizia, Italy.
They have performed in concert halls both in Italy and abroad, including the Teatro Palamostre in Udine, Italy, the concert hall of the Benedetto Marcello Conservatory of Music in Venice, Italy, Kultuthas in Dornbirn, Austria, the House of Music in Puebla, Mexico, the Italian Cultural Institute in Mexico City, and the Teatro Felipe Carrillo Puerto, Auditorio Silvio Zavala Vallado Olimpo, and Palacio de la Música in Mérida, Mexico.
In March 2023, they were invited to perform at events and festivals in Yucatán, Mexico. They played at the Festival "La Cita Izamal Festival del Alma Peninsular", the Palacio de la Música (Centro Nacional de la Música Mexicana), and the UNAY Universidad de las Artes de Yucatán.
As a duo, they perform a wide repertoire of original music, covering all periods of musical history. With a focus on 20th-century and contemporary classical music, they perform numerous pieces by living composers.
Their ensemble contributes to the diffusion of music by the Mexican composer Roberto Abraham. In Italy, the duo performed the world premiere of his Suite for flute and guitar, and they also recorded a CD featuring all his compositions for flute and guitar.