Escena magazine wrote about us!
Escena is a free online magazine which talks about cultural and social activities in Mexico.
In the fifth issue (September one) there is an article dedicated to us.
We thank David Montañez Rufino who wrote the beautiful article and the mexican association Cultura Yucatan A. C.
Osian duo is invited artist of the new Death Scythe's album
This year is really full of news for Osian duo!
The new Death Scythe's album "Killing For Pleasure Forever" was out on the 26th of August.
Osian duo collaborated with the mexican group and recorded the single "Drama", track number 7.
This occasion gave us the opportunity to experiment with a total different genre as compare to classical music and we enjoyed it a lot. Hope you like it too!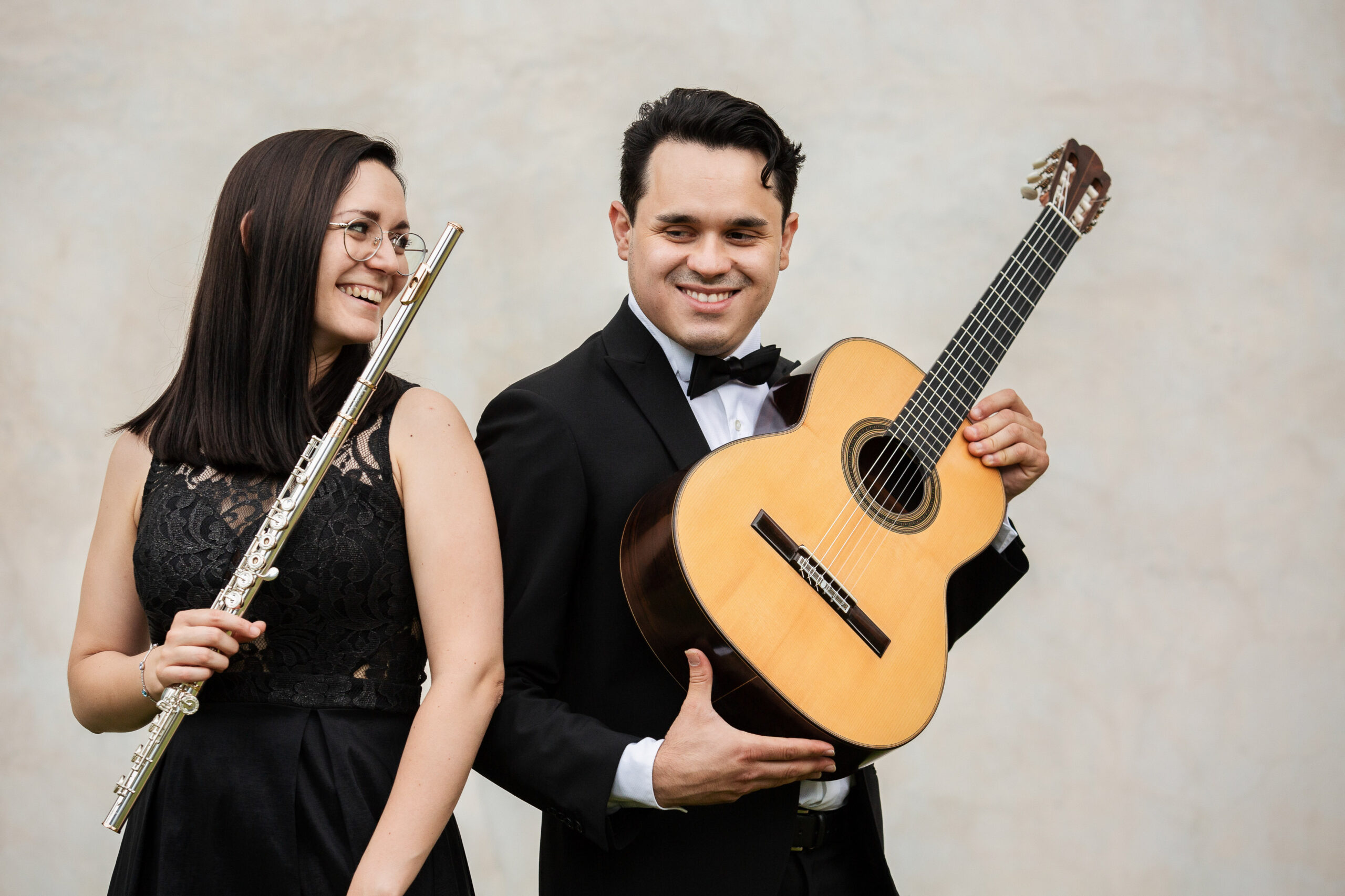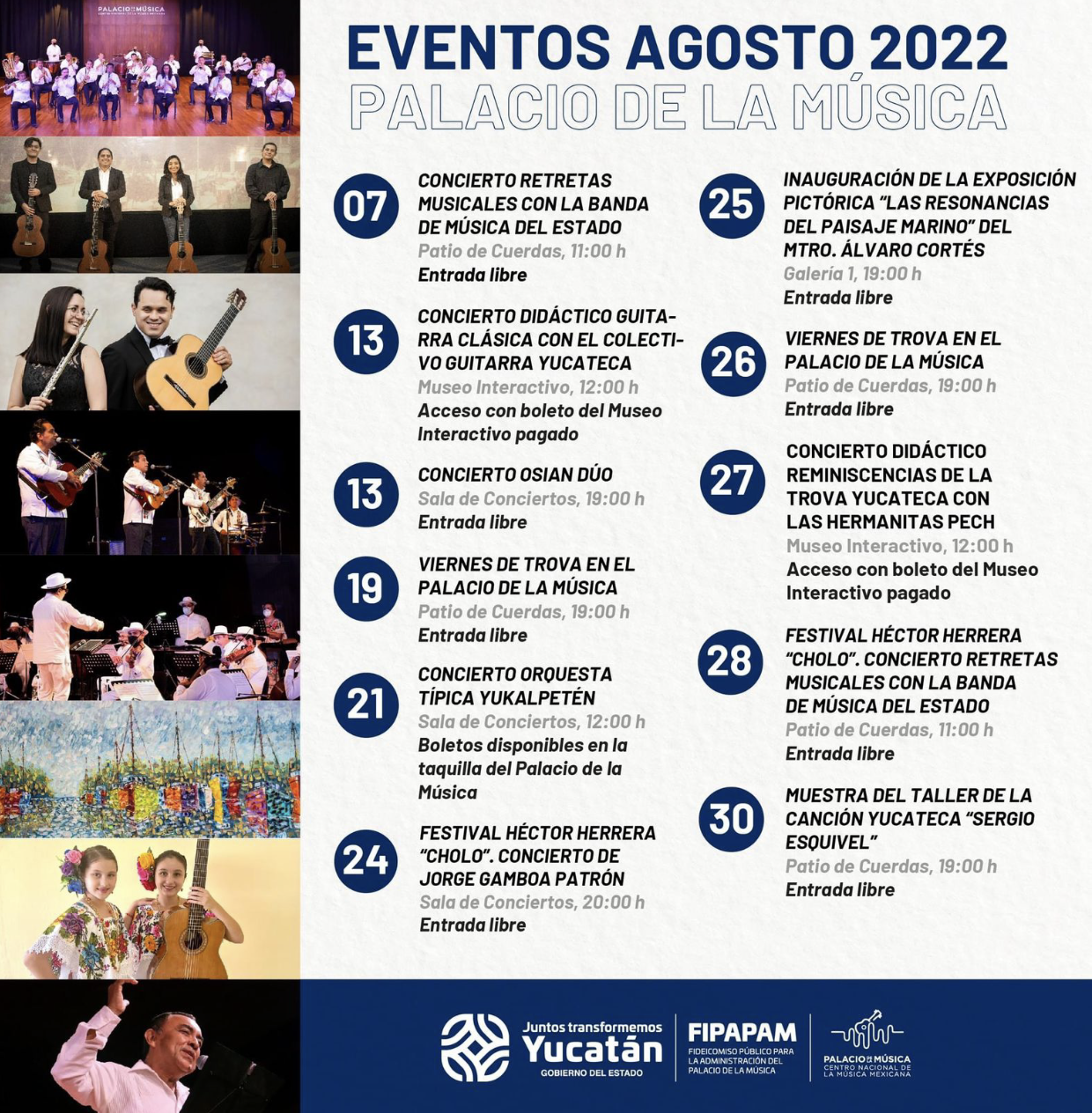 Osian duo back in Mérida!
Osian duo is going back to Mérida, Mexico, for a concert in the awesome Palacio de la Musica in the centre of the city.
The concert is on the 13th of august 2022, at 7.00 pm. Save the date!
Music by M. Giuliani, L. Brouwer, R. Abraham, M. Castelnuovo – Tedesco, A. Piazzolla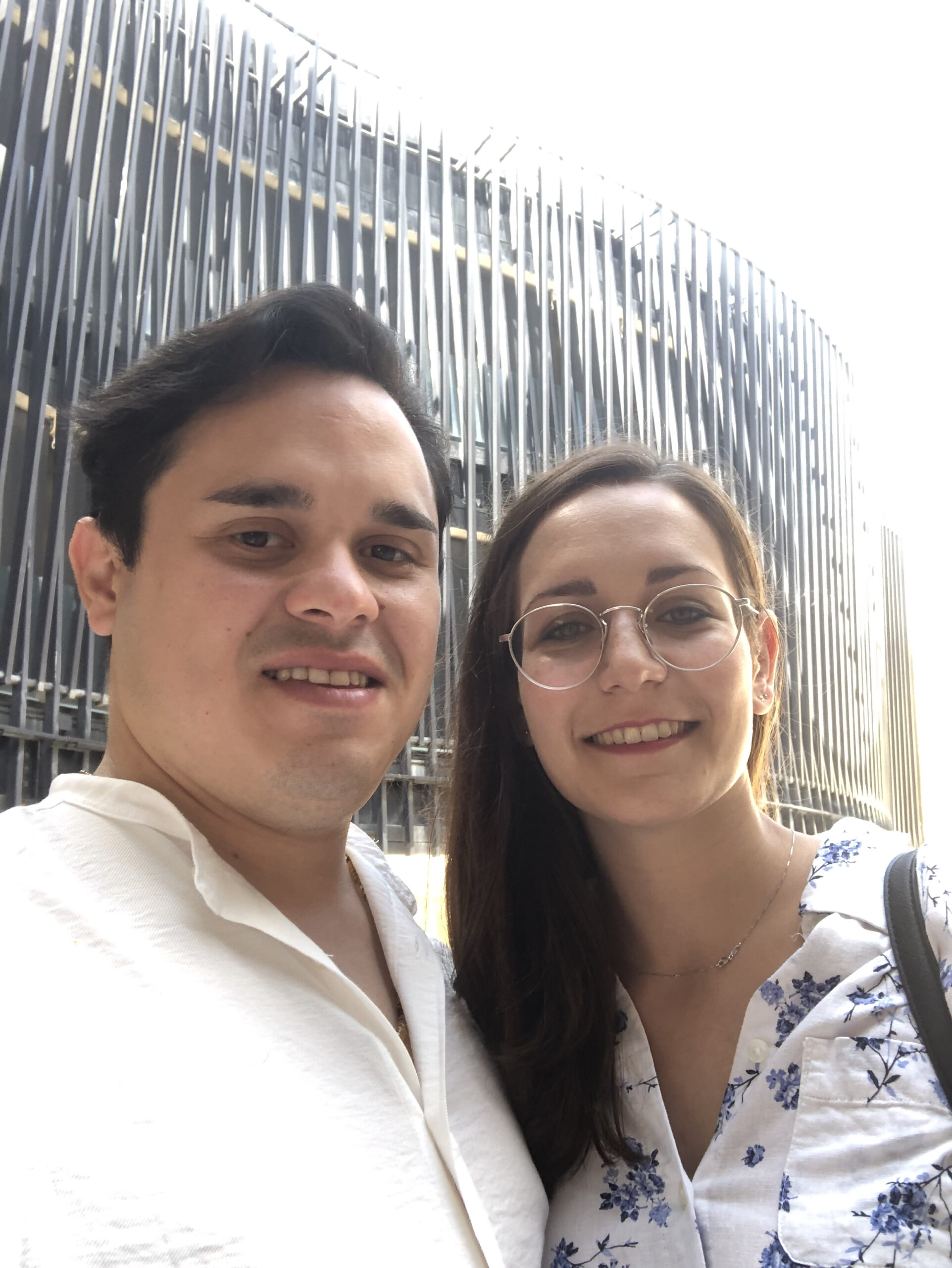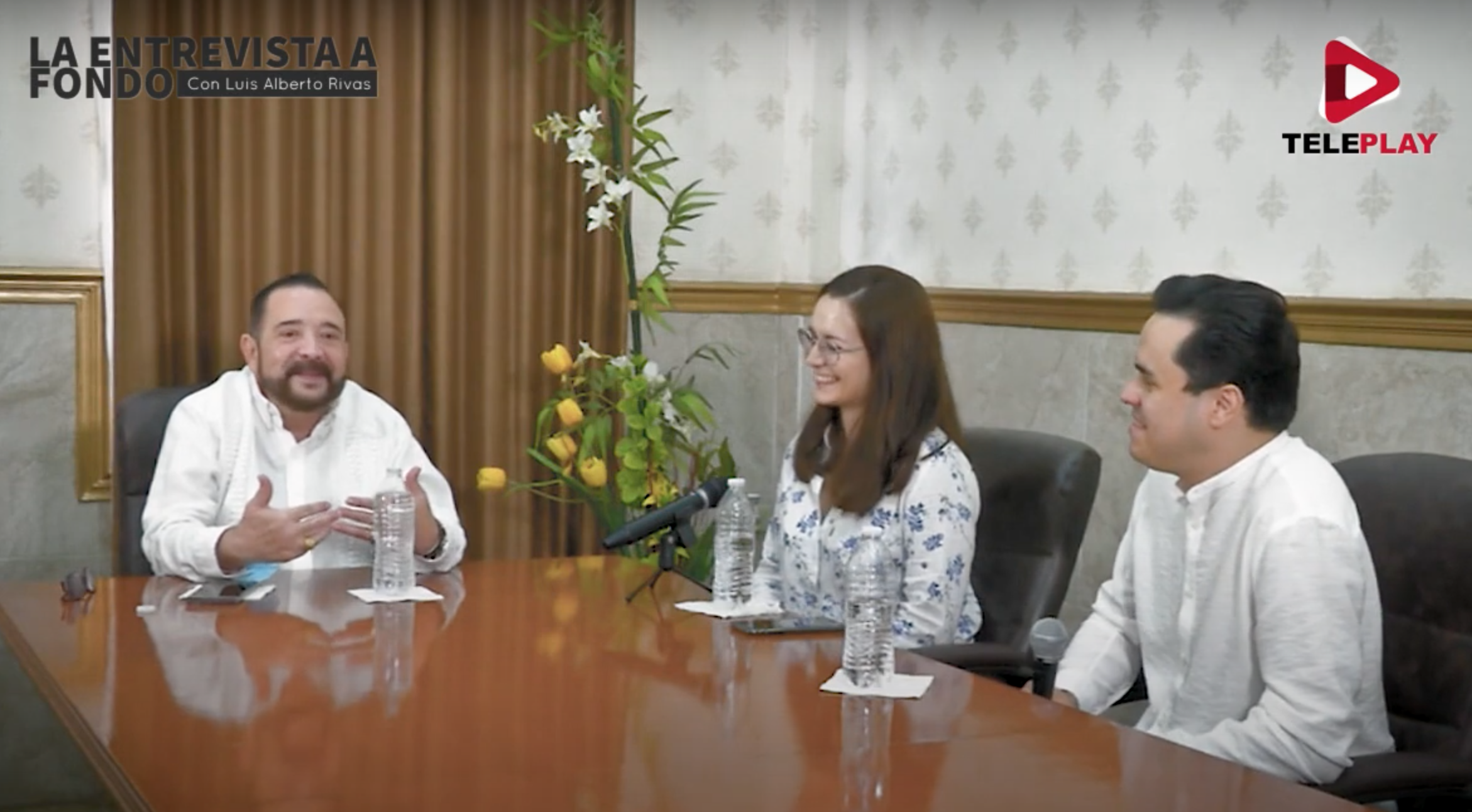 Osian duo in "La entrevista a fondo"
"La entrevista a fondo" is a new TV show on Teleplay, with the association Cultura Yucatan A.C. and the art magazine "Escena".
The presenter Luís Rivas host the program and interviewed us.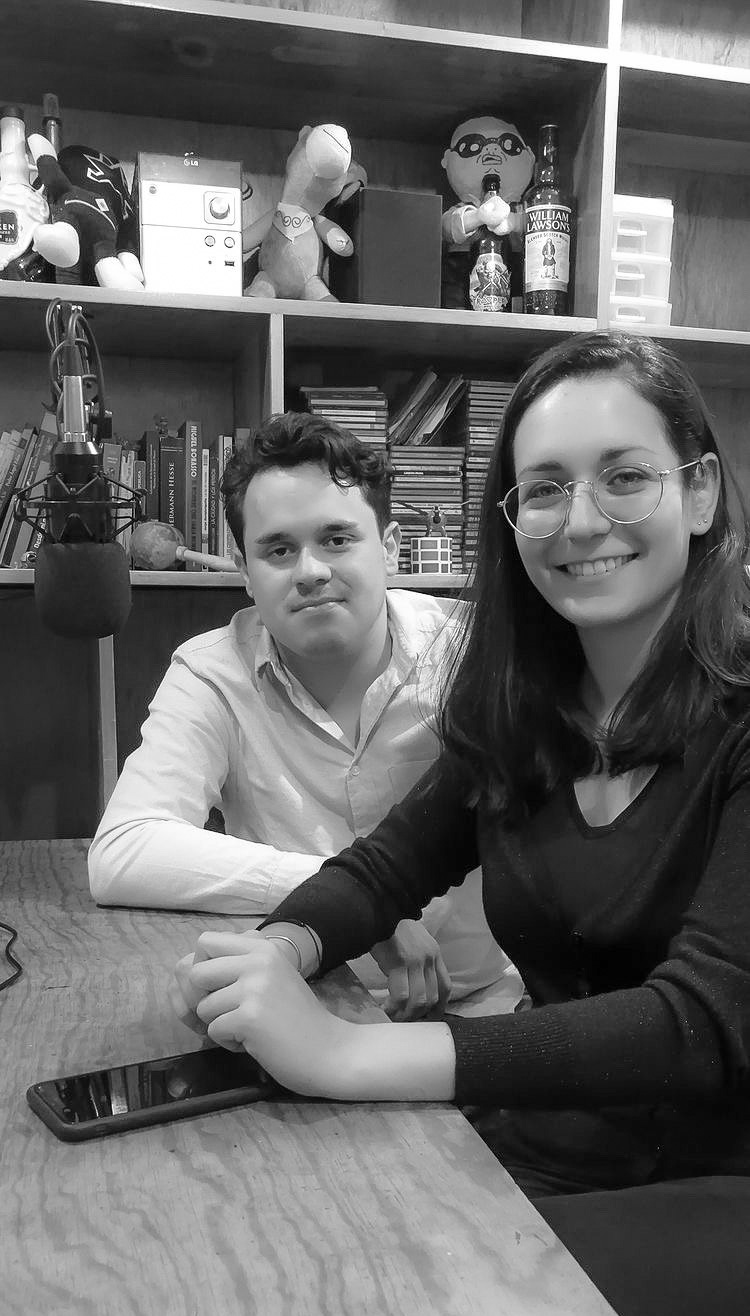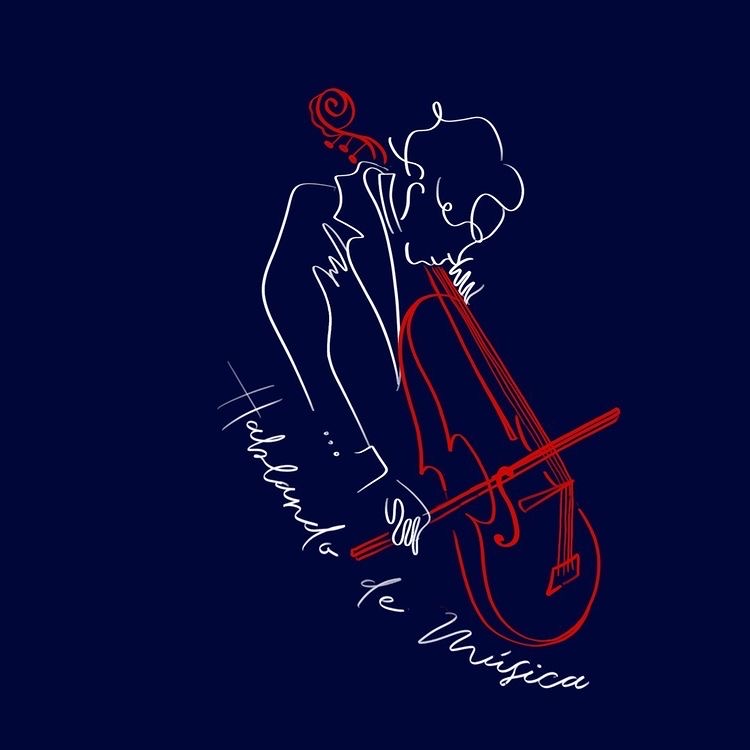 "Hablando de música" ep.19 with Osian duo
This July we had some good chat with our friend Ayrton Valenzuela in Mexico City.
In this podcast episode you can discuss with us on chamber music, life, travel and more…
"Hablando de música" is a musical podcast that want to share awareness of a musician life.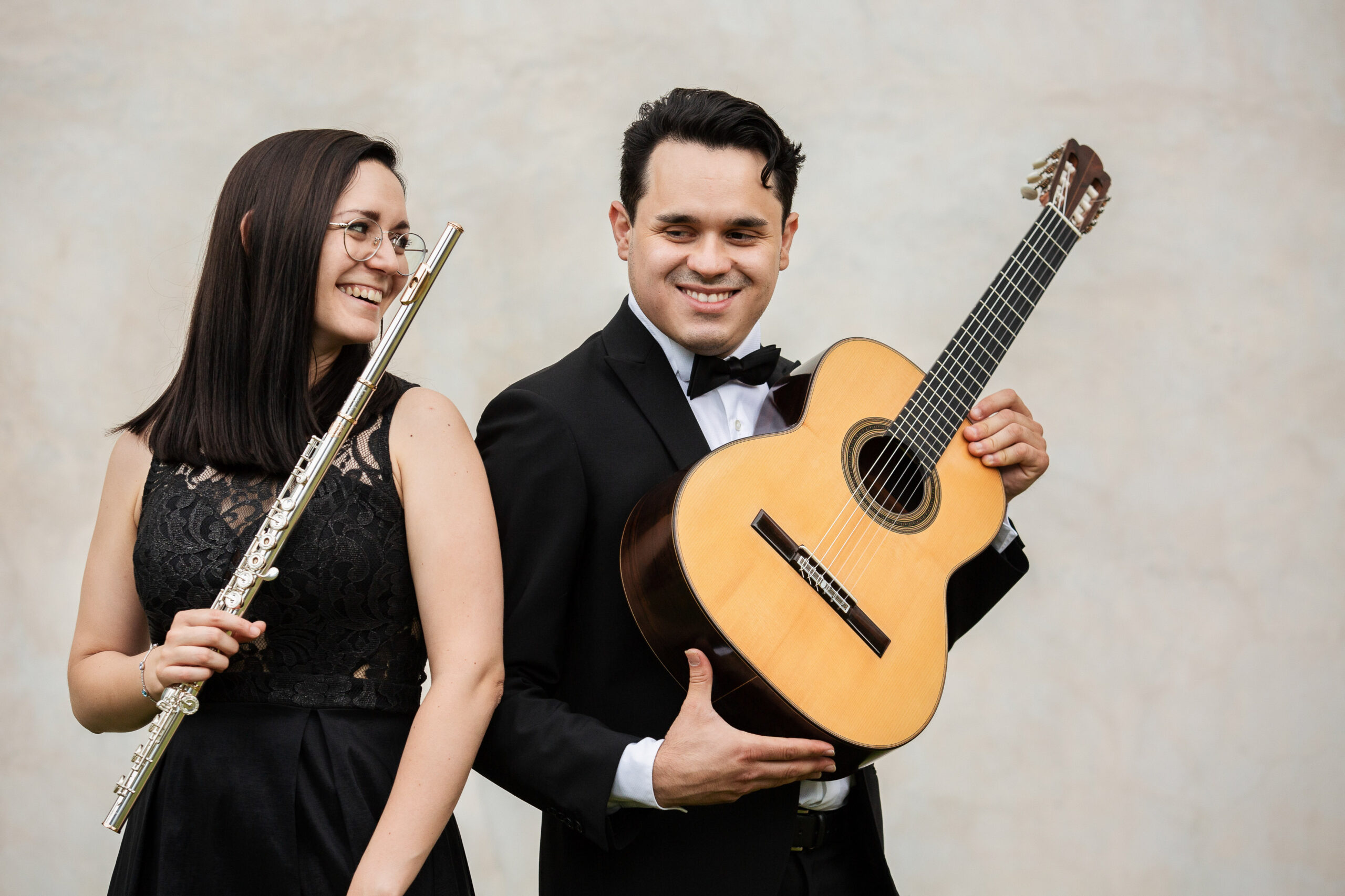 Live concert video with Roberto Abraham's music
The 28th of August 2021 we played at the Palacio de la Música in Mérida (Mexico) all the works for flute and guitar by the mexican composer Roberto Abraham.
We could record the concert and we are so grateful to share with you this experience.
Hope you like!
PROGRAM
Pieza vienesa
Tres piezas para guitarra:
I. Moderato – II. Adagio – III. Allegro deciso
Himno
Preludio 2
Invención 17
Medieval
Fughetta
Intermezzo
Invención 13
Invención 5
Invención 4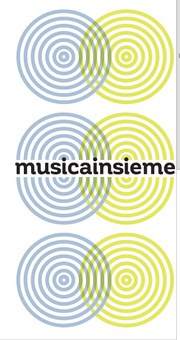 MusicaInsieme 2021: 4th of July in Pordenone (Italy)
On the 4th of July at 11am Osian duo will play for the MusicaInsieme festival.
The concert will take place in the beautiful atmosphere of the Convent of San Francesco in the centre of Pordenone, Italy.
Music by L. Liebermann, R. Abraham, Y. Rios Dib, M. Castelnuovo – Tedesco, A. Piazzolla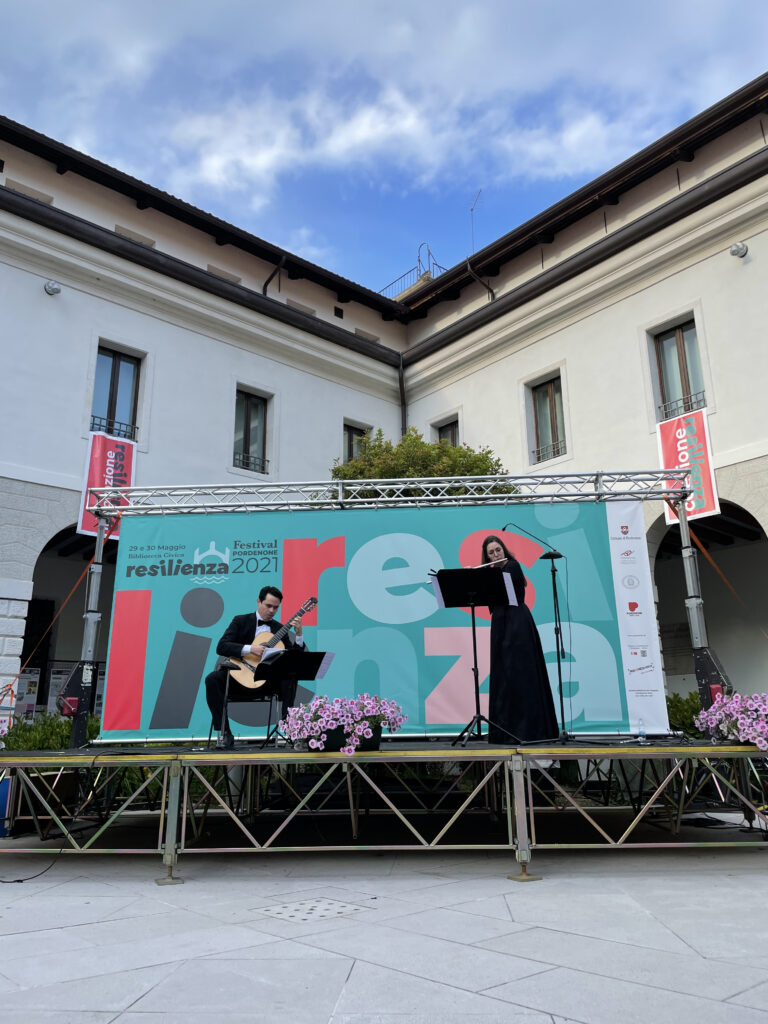 Streaming of Pordenone's Concert
The concert we made on the 30th of May 2021 was streamed on the ConCentro Facebook page.
If you want to see it again you can find it here:
Music by L. Brouwer, R. Abraham, M. Castelnuovo – Tedesco, A. Piazzolla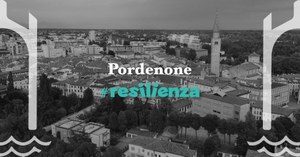 Sunday 30th of May 2021, 6.45 pm
Public Library of Pordenone (Italy)
This concert is in the "Festival della Resilienza" held by the city of Pordenone (Italy).
On the ConCentro Facebook page you can also find the livestream of the concert.
FREE ENTRANCE WITH RESERVATION
Music by L. Brouwer, R. Abraham, M. Castelnuovo – Tedesco, A. Piazzolla.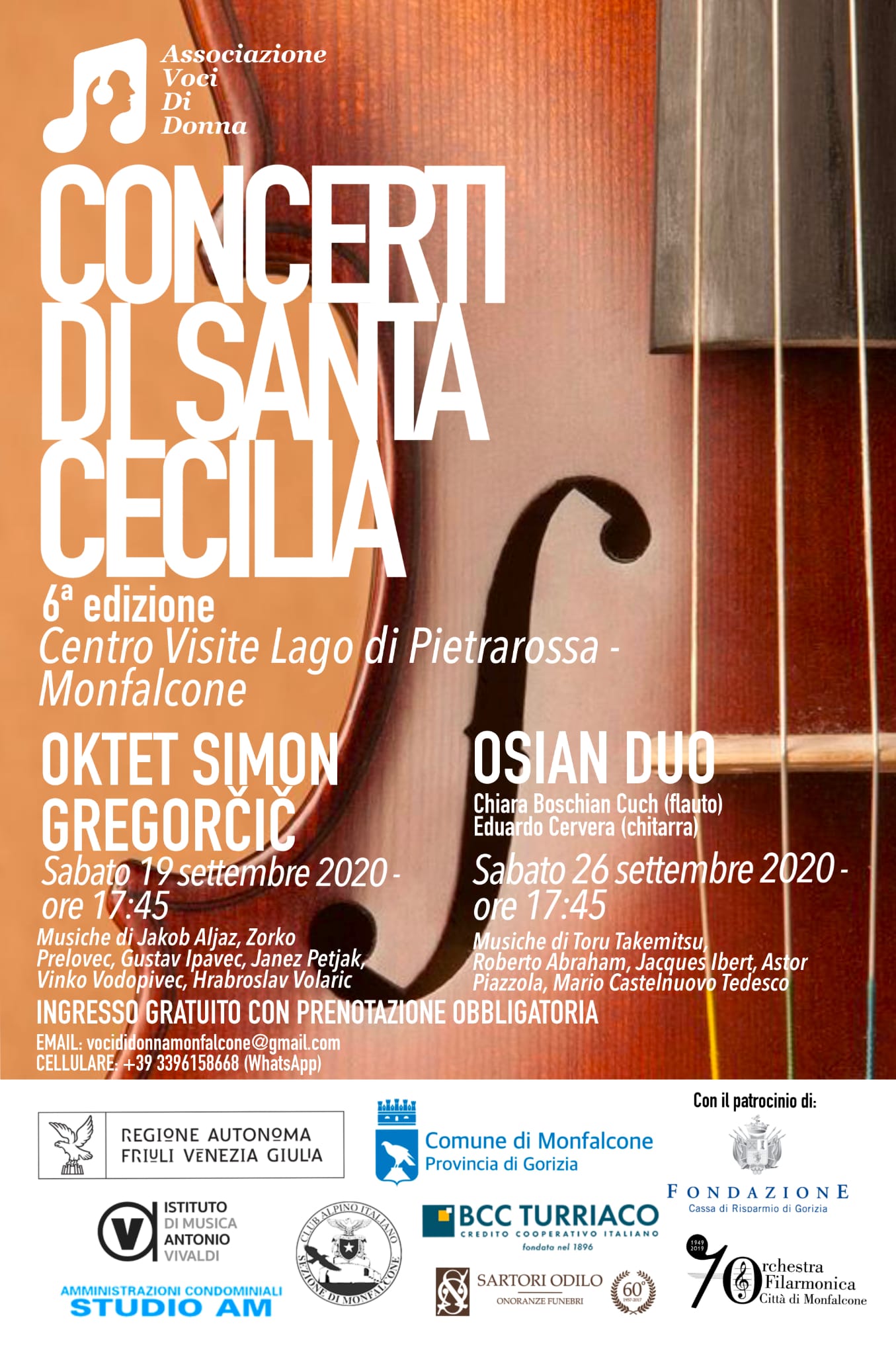 Saturday 26th of September 2020, 5.45 pm
Centro Visite del Lago Pietrarossa, Monfalcone (Italy)
Our concert in the VI edition of "Concerti di Santa Cecilia".
Osian duo will play the first live concert of this year. During quarantine, we've studied more repertoire that you can hear in this concert. Don't miss it!
FREE ENTRANCE WITH RESERVATION
mail: vocididonnamonfalcone@gmail.com
Whatsapp:339 6158668
Music by T. Takemitsu, R. Abraham, J. Ibert, A. Piazzolla, M. Castelnuovo – Tedesco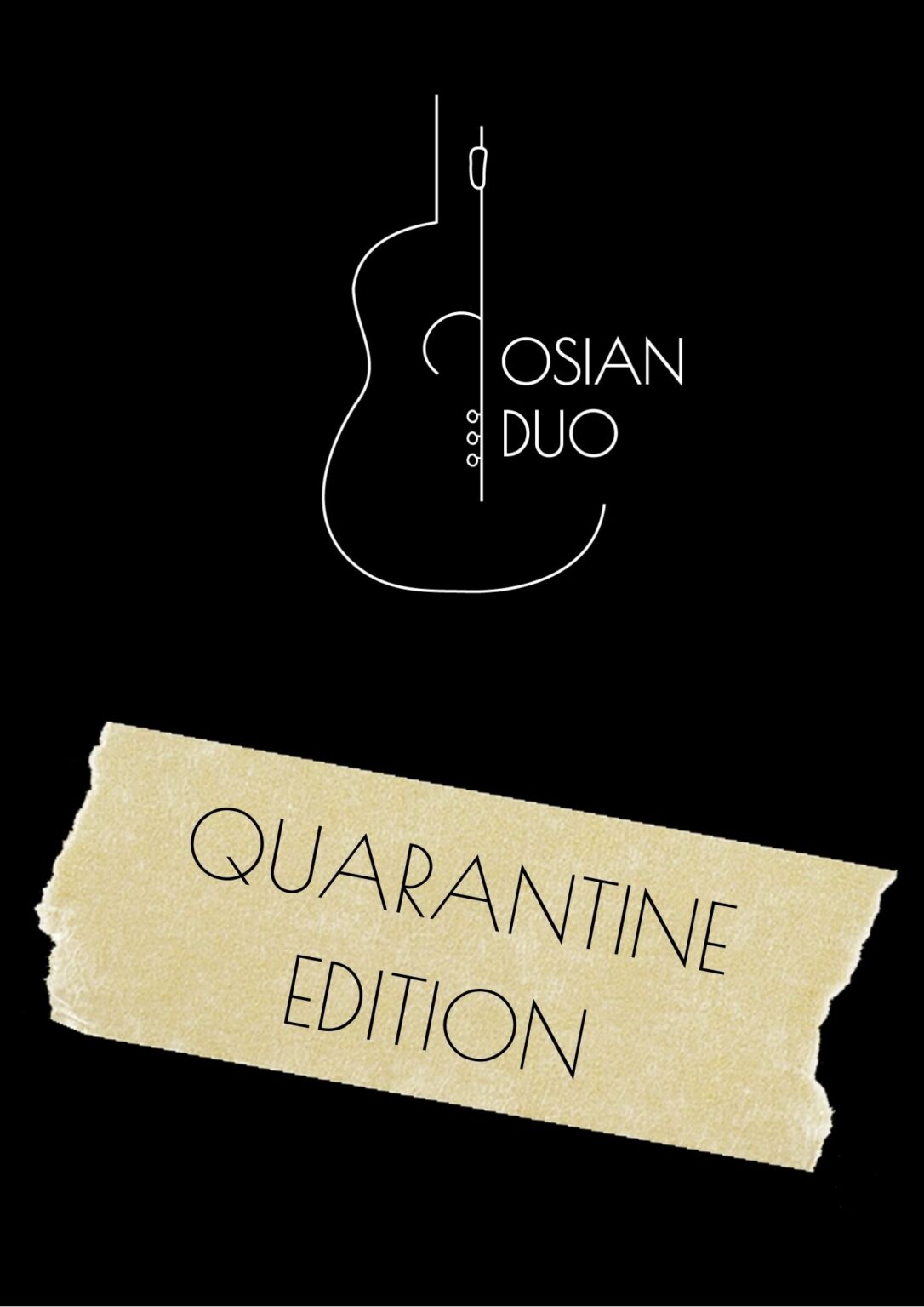 We named "Quarantine edition" the video series on our Youtube channel that shares some videos recorded in this period. All videos are recorded at home and they are of some new repertoire that we will play in the next concerts.
We are looking forward to playing on stage, but we hope you like these videos. Comment and like the videos!
Tuesday 4th of August 2020, 6.00 pm
Youtube Channel "Conservatorio Statale di musica J. Tomadini"
#TomadiniTube is the hashtag of !Stagione dei Concerti e degli Studenti del Conservatorio J. Tomadini" in Udine. All the concerts will be placed online in the Conservatory Youtube Channel.
This year Osian duo participates at the project with a concert bringing some good music to your home.
Music by T. Takemitsu, R. Abraham